THIS JEWELRY GROWS ON TREES
If you've ever admired the grace and elegance of a birch tree
If you're searching for a perfectly unique gift for that special person
If you love handcrafted and original design
My birch bark jewelry is made for you
BACK story

From the beginning, the backs were just as important to my designs as the fronts. The backs needed to be simultaneously beautiful, lightweight, AND reinforcing to the bark so it would be strong and lasting. I experimented many times with a variety of methods, and this was the result! It has definitely stood the test of time.

More about this necklace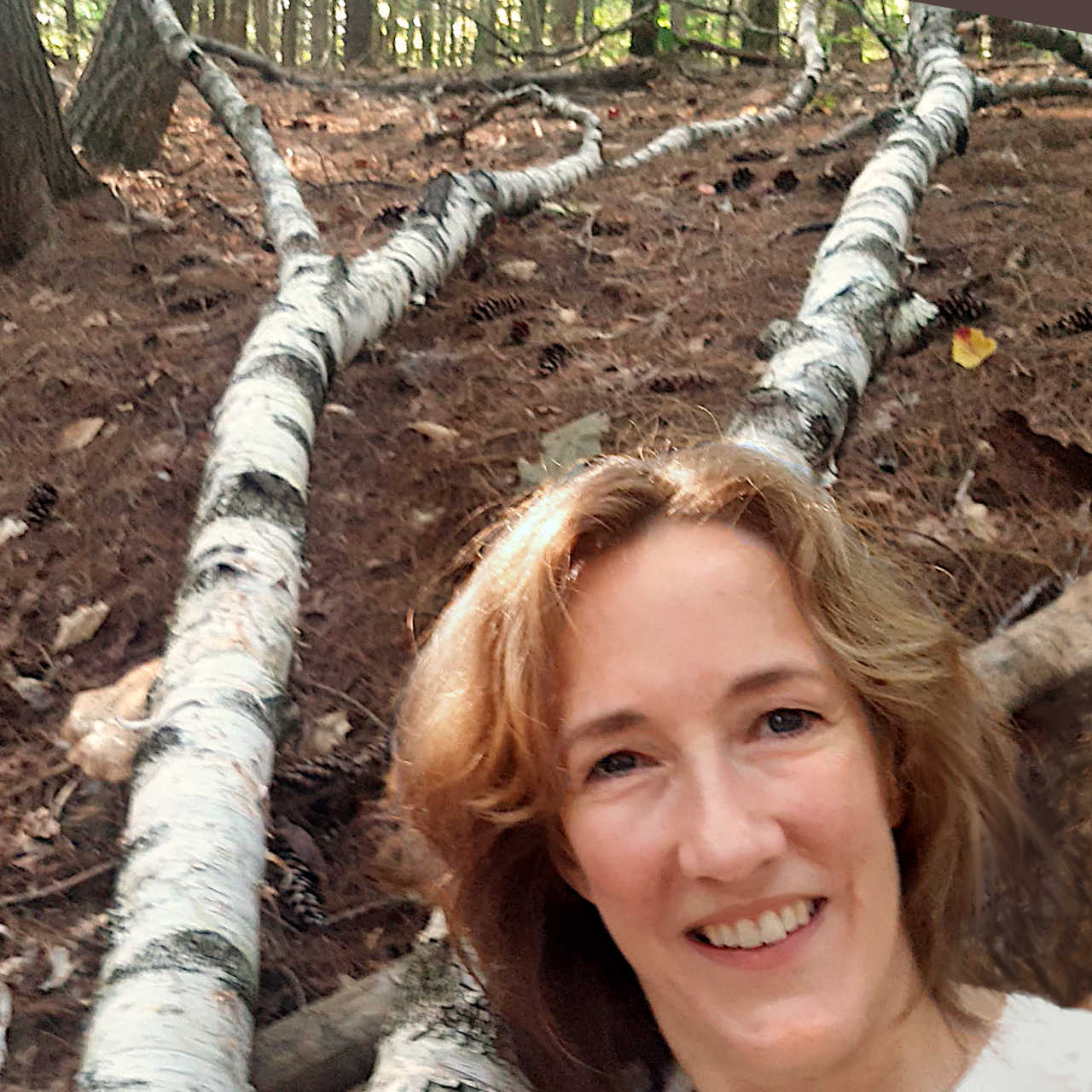 MEET THE ARTIST
Patricia Flynn of Portland Maine. Artist, gardener, forager, forest dreamer. I harvest only small, choice bits from carefully selected specimens along my path. I generally cover 3-5 miles to fill a knapsack with just a few special pieces of bark that I deem suitable for jewelry.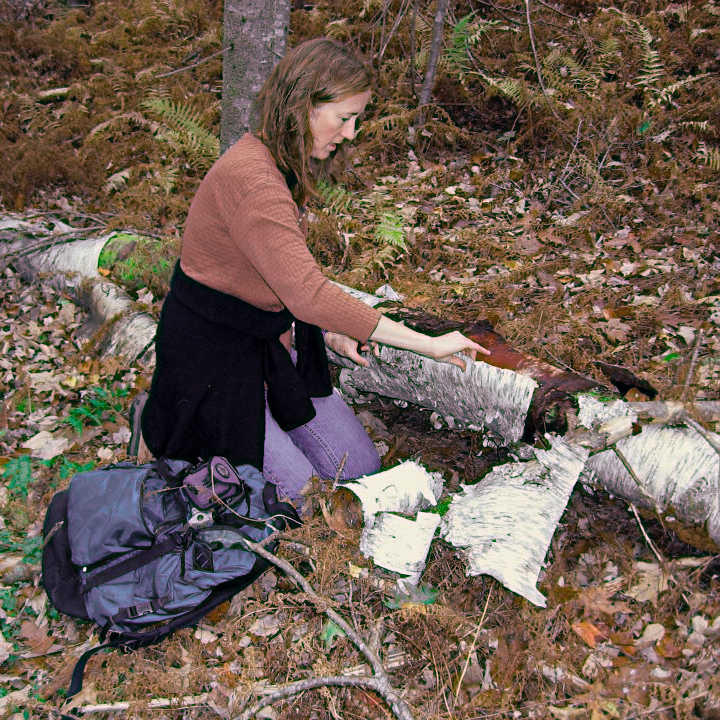 MEET THE TREES
Sustainably harvested from naturally fallen trees. Paper Birch and Gray Birch, both native to the Maine woods, have classic white bark with endlessly fascinating markings and textures.
WHAT CUSTOMERS SAY
Susan

"Another Birch Artisans stunner! I'm so enjoying wearing my new earrings. Light as a feather and so, so classy!"

Kathy

"Birch trees are my favorite -- LOVE them, so had to have those earrings, they are lovely and so creative. Can't wait to wear them."

Toril

"Your work is stunning!!! I'm all about all things spiral and nature crafted. Gah! Are you sure we aren't sisters from another mother?!"